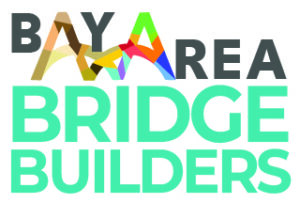 Building bridges that connect businesses with charitable opportunities to make a difference for those in need.
– No cost to attend events
– Invited to attend special events (speakers, special networking, hand on volunteering, etc.)
$30/mo
or
$240/annually
REGISTER USING THE FORM BELOW
---
October 28th – NAMIWalks Hillsborough
Join the Bay Area Bridge Builders for NAMIWalks Hillsborough on October 28th from 8am-1pm at the University of South Florida! It's not how far we walk, but how far we've come to make our milestones count. With your support and high spirits, we intend to make an unprecedented impact on mental health in our community.
Dogs are welcome! Bring your furry friends and spend your Saturday morning making a significant mark on the local mental health landscape.
DETAILS:
Date: Saturday, October 28th, 2023
Time: 8am – 1:00pm
Location: University of South Florida
---
November 9th – LSF Soiree of Hope
This 2-hour reception includes appetizers, drinks and live music. There will be a program starting at 6:15pm. Arrive at 5:30pm to maximize the time available to network, celebrate, and view silent auction items!
DETAILS:
Date: Thursday, November 9th
Time: 5:30 – 7:30 P.M.
Location: Centre Club – 123 S West Shore Blvd., 8th Floor Tampa, FL 33609
---
December 7th – LSF Christmas Angel Present Sorting
Join us for an afternoon at LSF Central Services to sort and organize presents that have been donated to children served in our Foster Care and Adoption programs within the Tampa Bay area. This will be a fun holiday event with seasonal music and spirits! Invite your friends and colleagues to attend, the more the merrier!
DETAILS:
Date: Thursday, December 7th
Time: 1200pm – 4:00pm
Location: LSF Central Services
3627 W Waters Ave. Tampa, FL. 33614
Planning in progress. Updates to come.
---
January 30th – Andrew Koenig, City Furniture
Join us for a Q&A with CEO of City Furtniture, Andrew Koenig! There will be a tour of the Plant City Warehouse location as well as light snacks and netoworking.
DETAILS:
Date: Tuesday, January 30th
Time: 3:00pm – 5:00pm
Location: City Furniture Plant City
3205 S Frontage Rd, Plant City, FL 33566
Jan 18th – LSF 40th Anniversary
Feb 18th – USF Scrub Run
Mar 13-19th – Valspar Volunteer Event
April 15th – JA Field Day
May 16th – Atlas Professional Services: Members + Guest Event
June 15th – Operation Jacks Village, Centre Club Helping Hands Happy Hour
June 18th – Juneteenth Volunteer event for Tampa Museum of Art
July 18th – Baseball Night @ Dunedin Blue Jays
August 24th – TEDx Speaker, Joanne Sullivan at Soaring City
September 25th – Speed Networking Event
Thank you to all BABB members that donated their time volunteering for Valspar in support of LSF – we appreciate you!
Bay Area Bridge Builders New Member Form